Tayla Kane



Portrayed By:

First Appearence:

Last Appearence:

Family:

Mr. Kane (Father)
Mrs. Emma Kane (Mother)
Claire Kane (Younger Sister)

Episodes Presentd:

Favorite Colour:

Pink

Enemies:

Krystal
Caitlin

Frenemies:

Jason
Simon
Declan

== Tayla Kane == (Rachel Watson) is a member of the second generation of The Sleepover Club. She is not the smartest of the girls. She is fashion-conscious and always listens to her psychic phone pal Zodiac Zoey. She lives with her younger sister Claire who Tayla is protective of, her her mother and her father. Tayla is tall with long, brown hair and dark eyes she is kind, eager and caring. She can be mean to her friends like all the others at some point which upsets them. She is very grateful that she has all the sleepover club girls as her best friends.
Family
Father: Mr. Kane
Mother: Emma Kane
Younger Sister: Claire Kane
Enemies
The Blockheads Leader & Enemy #1: Jason Block
Enemy #2: Declan
Enemy #3: Simon Webster
Enemy #4: Krystal Beazley
Enemy #5: Caitlyn
 Best Friends
Brooke Webster
Charlie Anderson
Jess Phillips
Maddy Leigh
Episode Narrations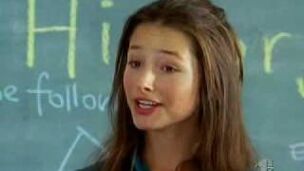 Tayla Kane is played by actress Rachel Watson in the SOC's second series consisted of twenty-six episodes as the first girl in the Sleepover Club, not to have a nickname while the second one goes to Brooke because these two didn't get nicknames. Tayla did only three episodes but different to Jessica 'Jess' Phillips as a 
narrator.
She did the narrations of three episodes in: